We Meet one time a week with a flexible schedule on: Tuesday, Wednesday or Thursday night from 18:00 to 21:00  At my home|atelier in Amsterdam Oost.  Two minutes bike ride from Central Station, right next to the Passenger Terminal. Classes are purchased by month or as a single class.
The Materials are not included but are for sale on location. You can also bring your own materials.
After an introduction you can pick a project to work on and move through the class at your own pace. Projects can be done using some of the most traditional millinery techniques such as wooden blocks and steam to shape a hat or by cutting and sewing fabric using a pattern. You can also put together different pre-fab materials  on your own creative way. There are a multitude of possibilities and materials to choose from.
Maximum 5 students per class. Classes Cost: €125.00 per month (4 times) or €37.00 for a single class.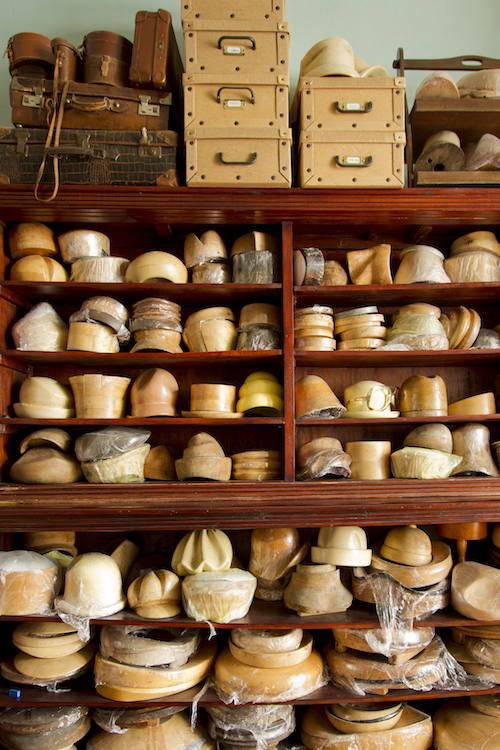 Introduction to Traditional Millinery
Description:
During this class students will learn the basic techniques of shaping a felt or straw hat using millinery wooden blocks and steam. After an in-depth introduction explaining the different techniques, the student will select a design and will be instructed on how to complete it.
Equipment and Process:
Traditional millinery hat making refers to the process of shaping felt or straw on to a wood block. Typically the brim and crown of the hat are done on two different wood blocks. We use steam to shape the materials onto the block. The material is then treated with an environmentally friendly sizing that allows it to contract and to retain the shape once is dry. Then the the pieces are cut and mounted, fitting together like a puzzle. An extensive collection of wood blocks are provided for students to use during the workshops. A steam machine is used to shape the material onto the blocks and are set aside to dry for at least 24 hours.
Materials:
The basic materials of millinery are free for all students to use but the actual material (fabric) of the hat can be purchased on location. The cost depends on the material. it ranges from €30.00 to €300.oo for a felt hat for example.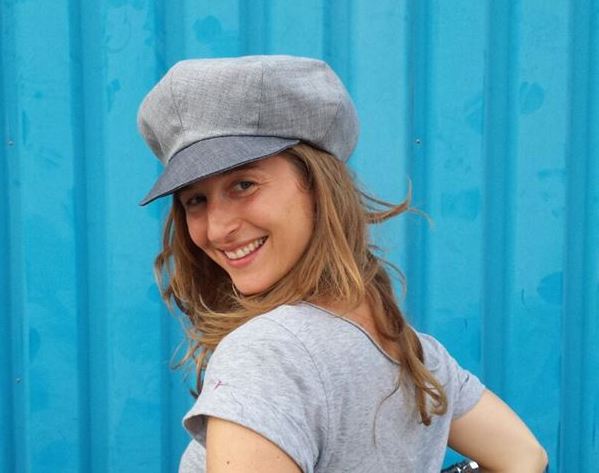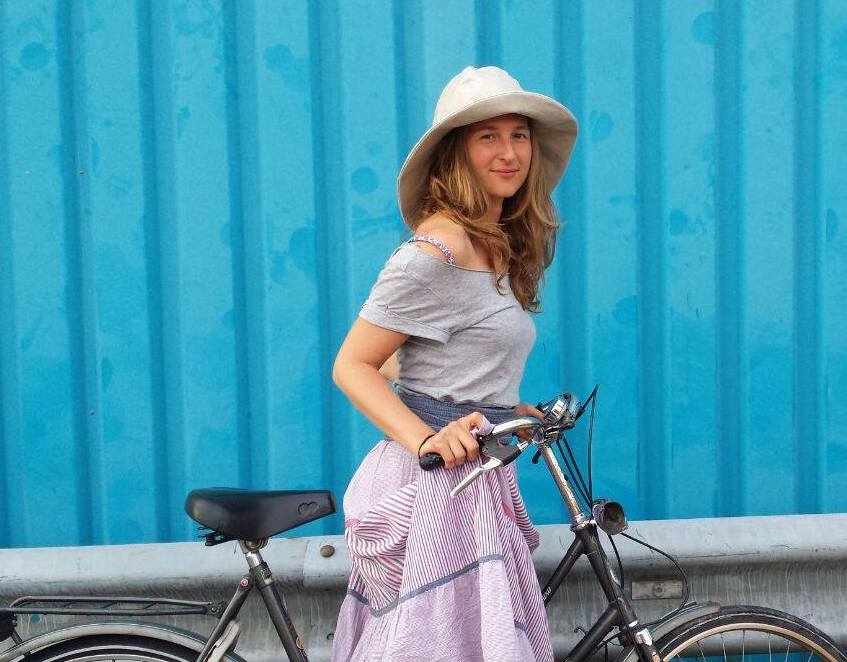 Textile Hats
Skill Level:
This workshop is open to anyone. Some basic sewing skills are helpful but not necessary.
Description:
During this class the students will select a hat design from a selection of existing patterns (alternatively they can bring a picture or a pattern of their choice), and work through the steps necessary to construct the selected design. The process is structured in 3 blocks during the necessary sessions:
BLOCK 1: Patterns and Construction. Students will learn about the principles of using 2d patterns to construct a 3d object from fabric. We will discuss the angles of a brim, the shapes of a crown, the fabrics and tools used to form a shape and finally we will prepare the pattern.
BLOCK 2: Prototyping and Refinement. Students will make a mockup of their selected design to insure the dimensions and shapes are correct and make the necessary refinements to the pattern in order to achieve the desired form.
BLOCK 3: Final Materials and Construction Students will select the desired material and construct a hat based on the final pattern.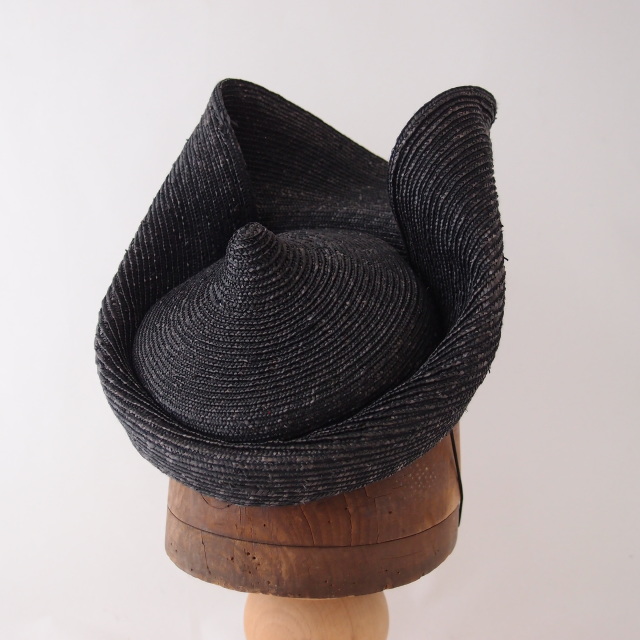 Bibi | Fascinators | Cocktail
Skill Level:
This lessons are easy and open to anyone. Some basic sewing skills are helpful but not necessary.
Description:
During this class students will learn how to create their own cocktail hat and the different methods for affixing them in place. This is an exciting, creative process that allows for a wide range of creative and stylistic expression via endless material choices, shapes and techniques. The results are amazing and can be as traditional, modern or practical as you want.
Materials and Cost:
Some of the very cool materials I have access to are the result of years of research and travels around the world. Crinoline, buckram, silk, combs, head bands, feathers, tools for making silk flowers, veil, hat bases in felt straw and sinamay and many, many more. The materials are not included but can be purchased on site.